https://www.fossil.com/en-us/products/gen-6-wellness-edition-smartwatch-navy-silicone/FTW4070V.html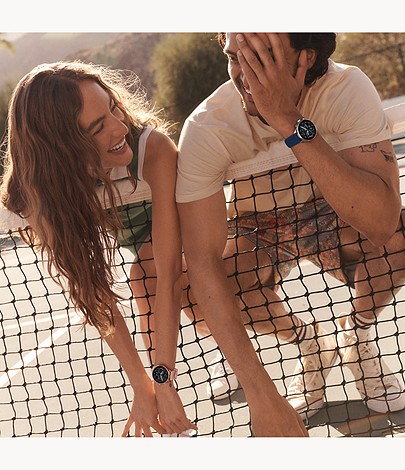 Price: $299.00
Description:
Stronger health and wellness metrics for a stronger mind and body.
Wellness Central
Track key metrics and save battery life with our
exclusive Wellness App on your watch and phone.
Automatically Detect Workouts
Impromptu neighborhood walk? Forgot to start a workout on your own? Gen 6 Wellness Edition detects movement and starts a workout for you.
Check Your Heart Rate Zones
See your heart rate and understand how hard your heart is working during your workout or at rest.
Measure Your SpO2
Get estimated blood oxygen measurements to see how well your body is circulating oxygen.
Get Sleep Insights
View your sleep quality and history, monitor your restfulness and set sleep goals.
Estimate Your VO2 Max
Discover insights into your cardiorespiratory fitness with VO2 Max: a method of measuring the maximum amount of oxygen your body utilizes during exercise.